Our crowning jewel, iQueue is our proprietary framework that (to the tech-savvy) is a multi-channel, interlinked-rule engine, which can govern communications for your organization. Imagine a single-screen technological interface that gives you a bird's-eye view of your integrated enterprise communications and helps you plan, organize, allocate, schedule, strategize, monitor and forecast your current and future communication campaigns. This perfect digital assistant starts out as a standard technological offering; which evolves, (being highly customizable) shapes and sizes itself as per the requirements of your organization. With a massive appetite to process business communications intelligence, this technological platform can even help formulate corporate communications policies for all measurable media campaigns, both, online and offline.
Reduce CapEx and OpEx in communications budgets
Completely eliminate Downtime (Zero crashes till date)
Enhance response time (immediate effect)
Minimize operational waste
Diminish dependency on knowledge of IT
Unify cross-vendor and inter-departmental liaisons
email marketing services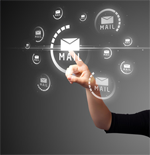 CDPL prides in presenting personalized and solicited bulk email services for your organization to reach out to your customers on a periodic or one-off basis. Email Marketing is one of the quickest, most personal, very eco-friendly, highly cost-effective and communication channel today with measurable response mechanisms. It provides the ability to reach DND/NDNC Subscribers as well.
Mass Email dissemination
We help you reach out to your potential and/or existing clients' email inboxes by acquiring databases, creating message and design formats, and delivering enterprise communication emails
Digital document delivery
We help your organization support the green initiative by delivering paper-free documents such as digital annual reports, etc. to your clients email inboxes.
Mass Email verification
We help enhance your sender reputation and reduce the bounce rates of your email marketing campaigns by verifying your email databases pre-delivery. We provide standard spell-check verification, standard syntax verification, email-domain verification and SMTP validation of your email databases
voice enabled services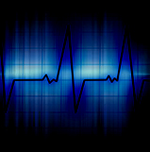 Voice messaging invariably adds credibility to your brand experience by giving your pre-composed messaging campaigns the human touch; yet simultaneously streamlining your client's navigation and purpose to save on call-time. CDPL provides hassle-free, multi-vocal, multi-lingual and multi-accent voice services to enhance your customer's overall experience.
Inbound interactive voice response
We help you design and execute crisp and clear IVR flows to help put your end users in control of the navigation. We can also help you record, monitor and analyze call interactions to enrich your customers' call experience with periodic quality inputs.
Outbound interactive voice response
Announcements, reminders and follow-ups are now upgraded to interesting call experience with well-crafted IVR scripts that get embedded in auto-dialers to reach out to your end users, and make it sound personal at the same time.
Click2Call services
Inserting click2call hyperlinks in your VAS, SMS and Email campaigns, empowers your customers to connect with your customer executives or automated IVR platform with the touch of screen on their smartphones using VoIP. This cost effective measure can be employed most innovatively to induce interaction with your end users.
Missed call services
Currently regarded as one of the most cost-effective and non-intrusive ways to connect with your customers; this service enables your end-users to call you back at their cost and convenience.
text messaging services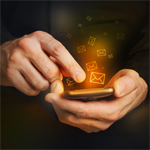 Complete with SMS Gateway management, effective SMS Hubbing, m-Database acquisition, lead generation, and reporting; CDPL presents SMS Communication Broadcasting Services you!
Short code
Acquisition, management and application of special mobile short codes for dialing and messaging interactions with your customers, including post and pre-call announcements.
Long code
Acquisition and management of standard 10-digit mobile codes to communicate and interact with your clients through dialing services, including post and pre-call announcements.
Bulk SMS broadcasting
We furnish end-to-end Bulk SMS Marketing solutions, complete with database acquisition, lead generation, campaign execution, bulk SMS delivery and reporting, across local and global databases.storage hardware requirements and maintenance hassles, by routing your data access ta and from your desktops, laptops, tablets and smartphones alike.